Attention all NPR junkies: we've launched a new website for WFDD, the local public radio station for the Piedmont Triad area and the High Country.
The new WFDD site is cleaner and more streamlined with a much more palatable look-and-feel. We think you'll find the user experience to be worlds away from the former site.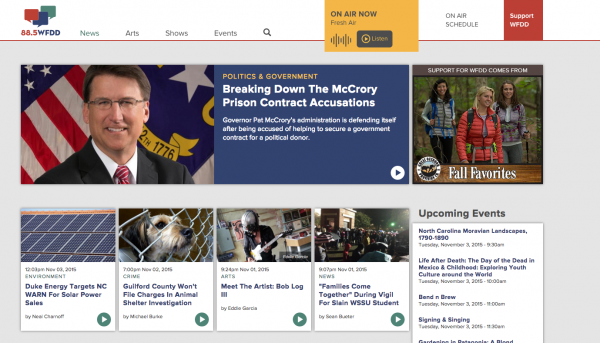 If you live in the area, you know that the online versions of many media outlets leave a lot to be desired. WFDD's new website will help to further position them as a leader in local news beyond radio. 
Here are a few features of the new site that we're really excited about: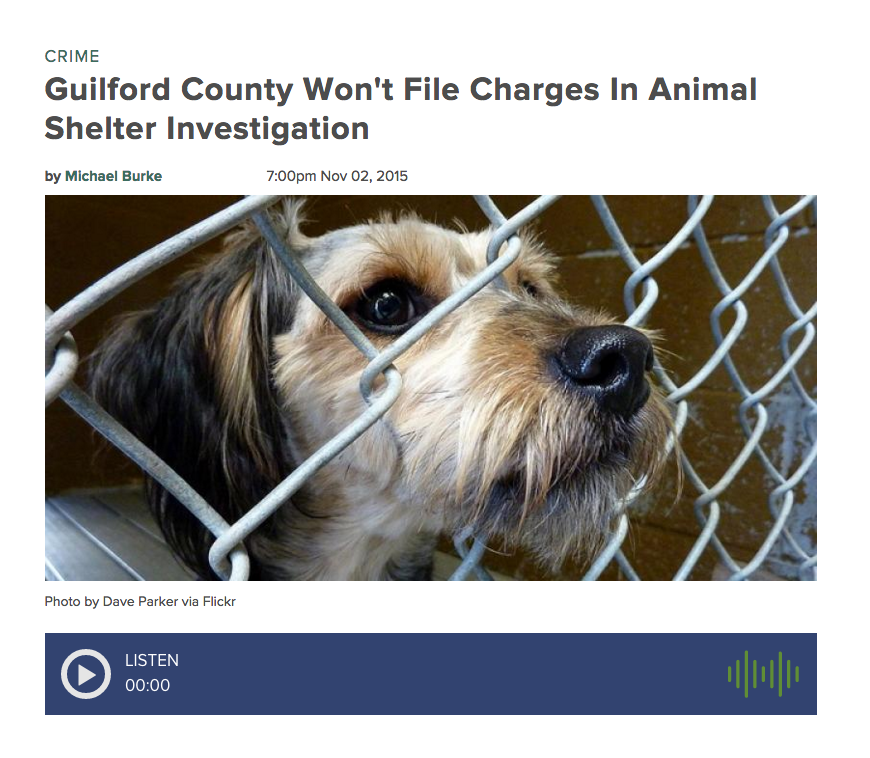 Intuitive navigation helping visitors get the info they're looking for
On Air audio player at the top of the site, encouraging website visitors to listen in
Easy-to-find audio buttons on each story with audio
List of upcoming events on homepage
The new site is also built to make it a quick and simple process for editors to identify which news stories should be the top news items. The old site gave WFDD news staff a hard time with things like uploading images. The new version is designed to make their lives easier so they can spend time on delivering interesting stories rather than uploading files! 
At Kilpatrick Design, we have an agile project management process for development. The WFDD project is a great example of this work. While we had a laundry list of "I Wish..." features for the site, we worked closely with the client team to prioritize what could be accomplished within the quick project timeframe and what could be worked on post-launch. We're excited about some of the site features that we'll continue to improve on post-launch.