Although long overdue, we are proud to annouce the launch of several websites. 
A reorganized website that matches Cross Company's growth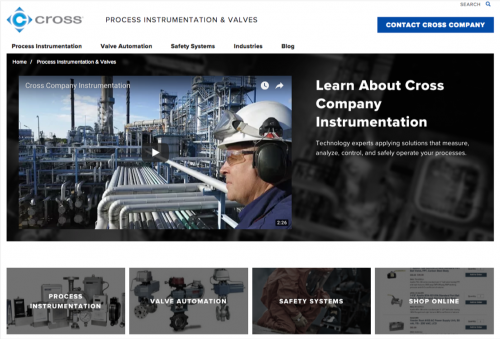 We completed a redesign of Cross Company's website a few months ago. Cross is evolving from several very separate business units into one unified business with interconnected departments, and the site needed some updates to reflect that progress. See how it all came together at crossco.com.
https://www.crossco.com/industries
Replacing an outdated website for Carolina Tailwinds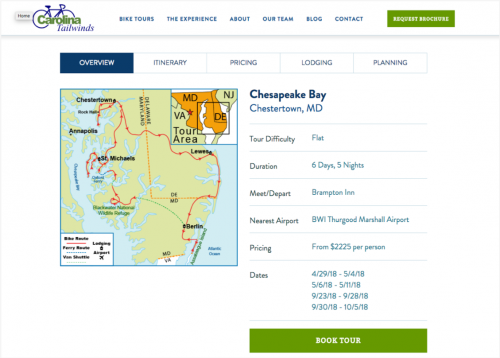 We were able to launch a new website for Carolina Tailwinds just as the weather turned warm in NC. Carolina Tailwinds is a bike tour company organizes 4-6 day bike trips in various parts of the US. They wanted a site that would present tour information in a consistent and organized table that scaled appropriately for mobile users. Check out the bike tours page to see the result.
https://www.carolinatailwinds.com
A new website for US Enhanced Personnel's new approach to hiring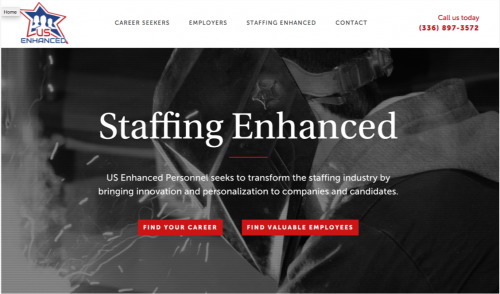 US Enhanced Personnel is a small staffing agency in Greensboro, NC looking to make a big impact on how industrial and manufacturing companies approach hiring. US Enhanced Personnel's founder is passionate about her work, and she wanted a website that conveyed her mission with the same intensity and emotion.
Maynard & Harris' website shows off expertise for a duo of lawyers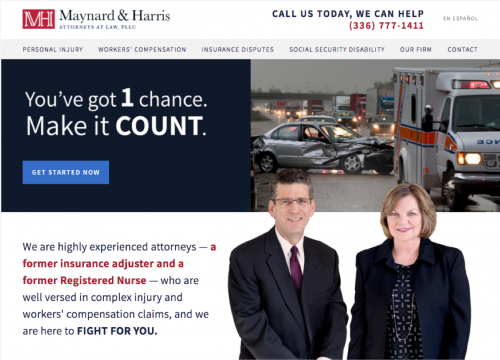 Doug Maynard & Celeste Harris are two experienced lawyers in Winston-Salem, NC dedicated to taking your personal injury personal. The use of testimonials and photos of themselves, instead of stock photos, demonstrates trustworthiness and authenticity—two qualities you'd want in a lawyer representing you in a complex injury or workers' compensation claim.