The Work
Bell, Davis & Pitt is a highly regarded law firm in Winston-Salem, with a tremendous amount of enthusiasm for the work that they do and the people they help. In August of 2015, Bell, Davis & Pitt approached Alloy about their website being outdated, responsive and not conveying the sense of approachability that is core to the firm's culture. Established for more than 35 years, Bell, Davis & Pitt value the their ability to develop long-lasting client relationships.
The Challenge
Our evaluation of the firm's overall digital marketing health revealed that the majority of their website traffic was landing on attorney profile pages and the homepage. This indicated that people who were discovering their website already knew of the law firm and its attorneys—and they were missing out on the opportunity to reach people searching by practice area or legal challenge.
Web traffic was too low and gained too few qualified leads.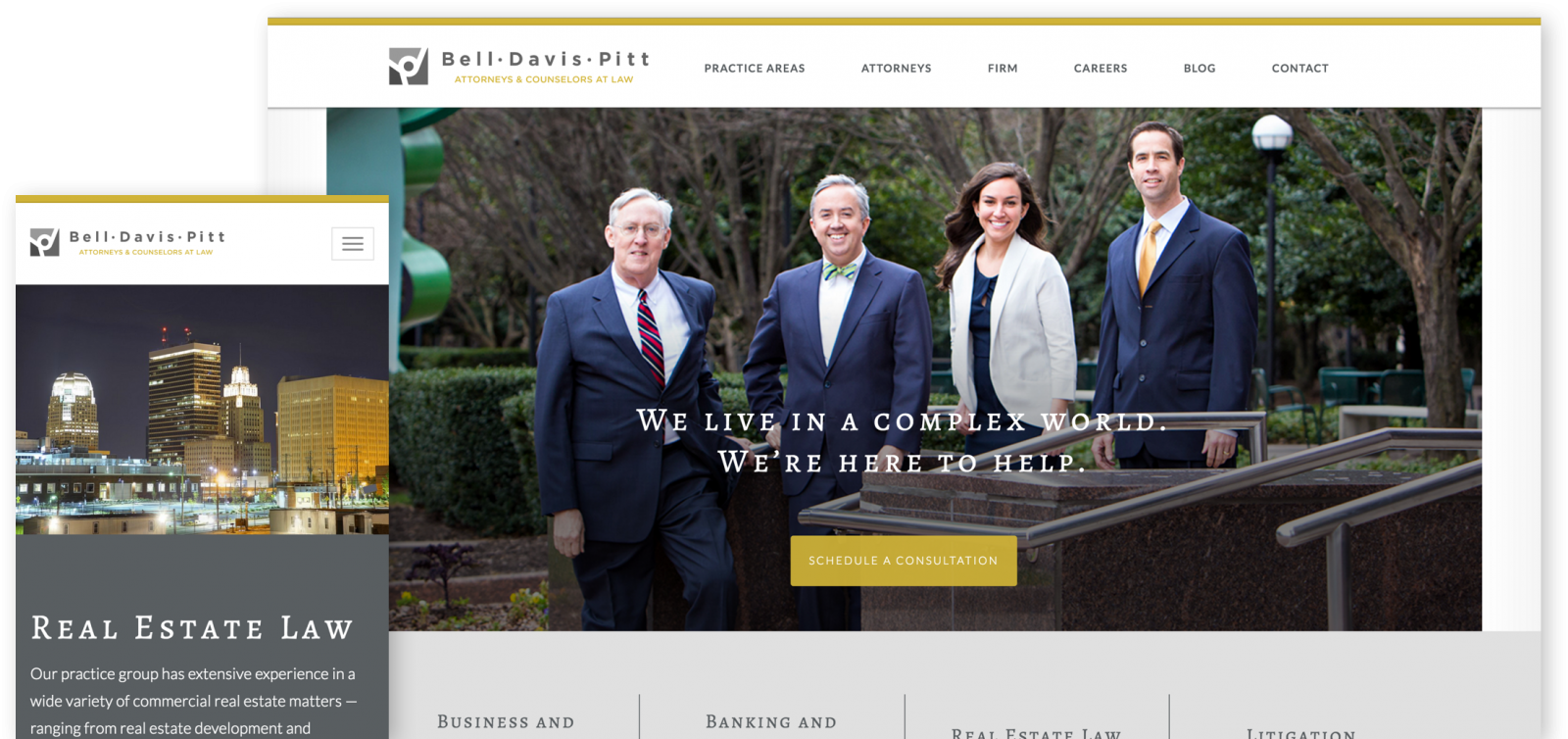 The Solution
Alloy designed and developed a website that not only addressed the firm's design and responsive goals, but also optimized the website to serve as a foundation for SEO best practices. 
A key feature of Bell, Davis & Pitt's new website was the blog with multiple blogs by practice area — providing the platform for its attorneys to engage with content marketing and demonstrate their thought-leadership in their areas of expertise. 
Within a year after the new website launch, Alloy begin working with several individual practice groups to develop content that was truly catered to their audience.
This specialized content not only helped generate more traffic but also improved quality leads. 
The Results
106%
increase in conversions every year
25%
increase in new users year-over-year
24%
increase in existing users year-over-year
Want more traffic, leads, and sales?
Let's Work Together
Contact Us