The Work
Data drives today's business world. The data gathered from shopper insights and market research gives businesses an opportunity to get into the minds of their consumers. Decision making becomes more straightforward when it can be based on a calculated understanding of market trends, disruptions, and innovations. For Bellomy, a Winston-Salem-based marketing research company, that means providing actionable insights that guide some of the nation's most recognizable brands.
The Challenge
Differentiated design for a sophisticated audience
For a leader in marketing research, Bellomy's website didn't communicate the company's sophistication or their long history in market research. Instead, inconsistent design and messaging coupled with cluttered pages gave them a tired look. Bellomy came across as a small player in a competitive industry.
After refreshing its logo and brand guidelines, Bellomy approached Alloy to translate that to the digital space. In collaboration, Alloy delivered a design that updated their web experience to match their refreshed brand. A new typeface and bold colors give Bellomy a contemporary look that aligns with their innovative approach and makes them stand out among competitors.
Room to Grow
The company's original content management system (CMS) had limited functionality, which meant that as Bellomy expanded their capabilities and reach, their website couldn't scale to match. The result was a site that didn't guide users to the answers they sought. Built on Drupal 8, Alloy provided Bellomy with a content management experience that allows the website to scale as the marketing team executes on its content marketing strategy and introduces new solutions and industries to the site.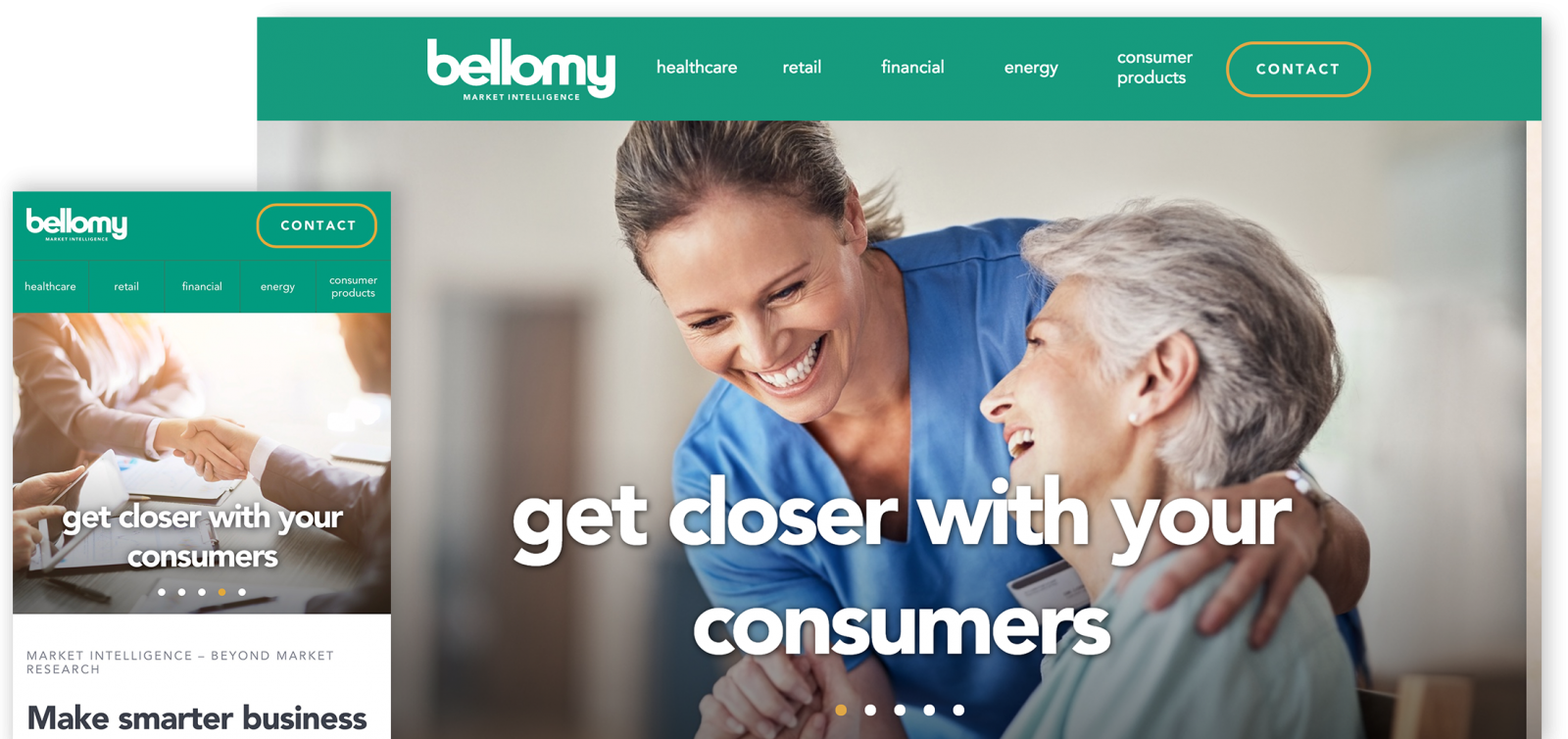 The Solution
Putting customers first to solve their problems
Messaging is an essential element of the Bellomy website redesign. Bellomy's previous website suffered from a glut of business jargon and generic messaging that contributed to high exit rates and short browsing sessions. While the company has experience transforming how well-known brands approach their customers, their website didn't convey their expertise.
Want more traffic, leads, and sales?
Let's Work Together
Contact Us