The Work
Cross Company is a large industrial distributor focused on serving the southeast. But like all distributors that are evolving, that label only fits part of their business. Over time Cross has added an arsenal of consulting and value-add services that go far beyond providing advice and selling parts. That's the natural progression for distributors competing in today's economy — moving up the value ladder from distribution to problem-solving.
The Challenge
Cross is made up of three separate domains of technical consulting, a set of physical stores, and a division focused on part sales. Complimenting these different groups is a robust ecommerce site — ShopCross.com — that Alloy is also responsible for. 
While Cross has excelled at defining a strong corporate vision and accomplishing their business goals, the path for the company's marketing efforts was not a straight line. Because each Cross group has their own offerings, processes, teams, and priorities, the transition from operating and marketing each as separate units (including separate domains) to operating and marketing the company as a single, comprehensive provider was an iterative process over 5+ years. Also, since selling parts was a huge source of growth and revenue for the company historically, some divisions struggled with shifting to selling solutions and often fell back on old habits like pushing line cards and specific technologies.
Emergent messaging and little shared strategy between divisions had created a fragmented website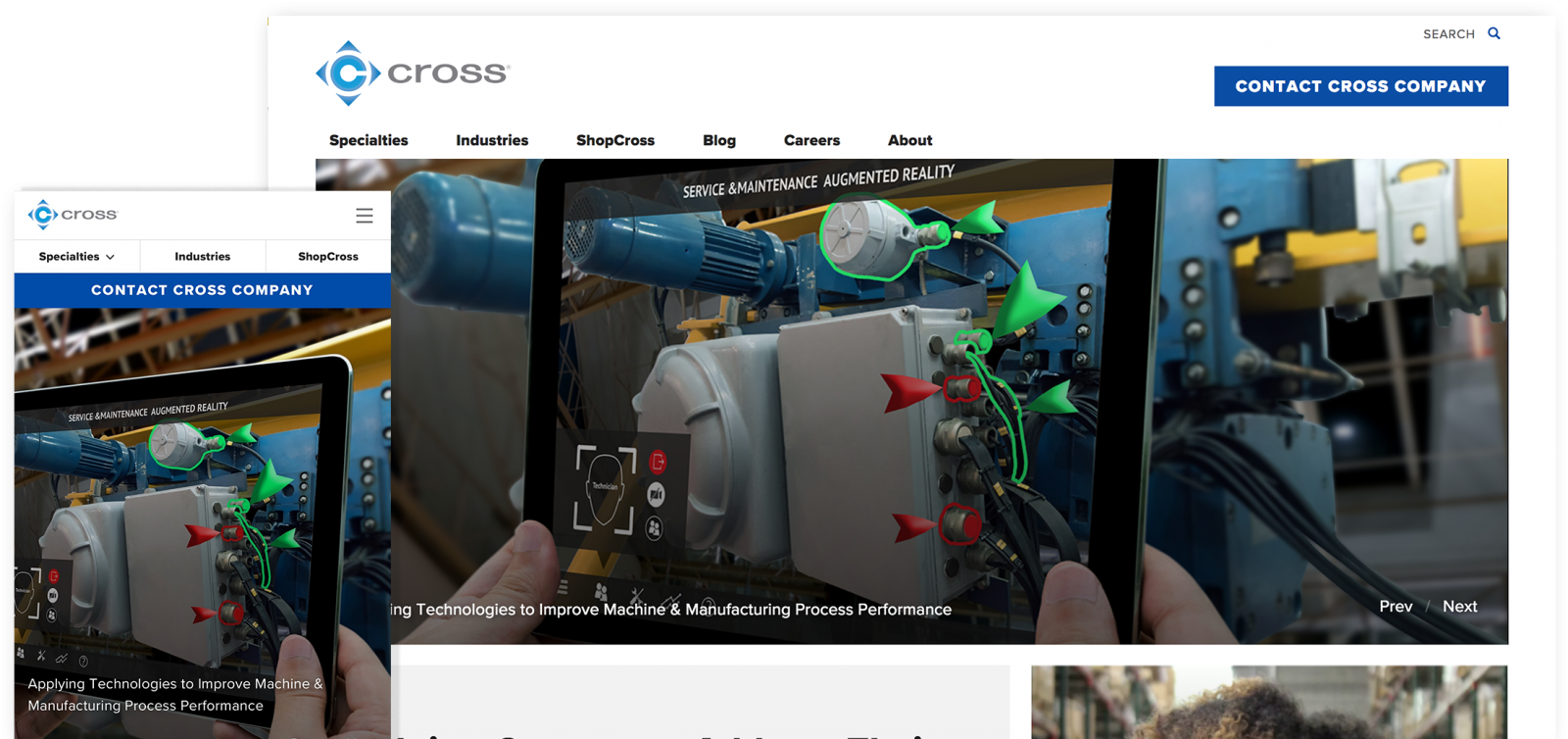 The Solution
Corporate websites need presentation consistency but complete customization for each focus area
Alloy worked with each division to develop a customized digital strategy to complement how they do business. We helped the groups realize the components to a successful solution sale and worked with the Cross marketing team to develop the content to support that sale. In doing so, we delivered custom site structures that uniquely supported the divisions while maintaining brand and UX consistency across the site.
The Results
20%
increase in YOY organic traffic
Want more traffic, leads, and sales?
Let's Work Together
Contact Us