Chamber music festival event management and promotional site with CiviCRM installation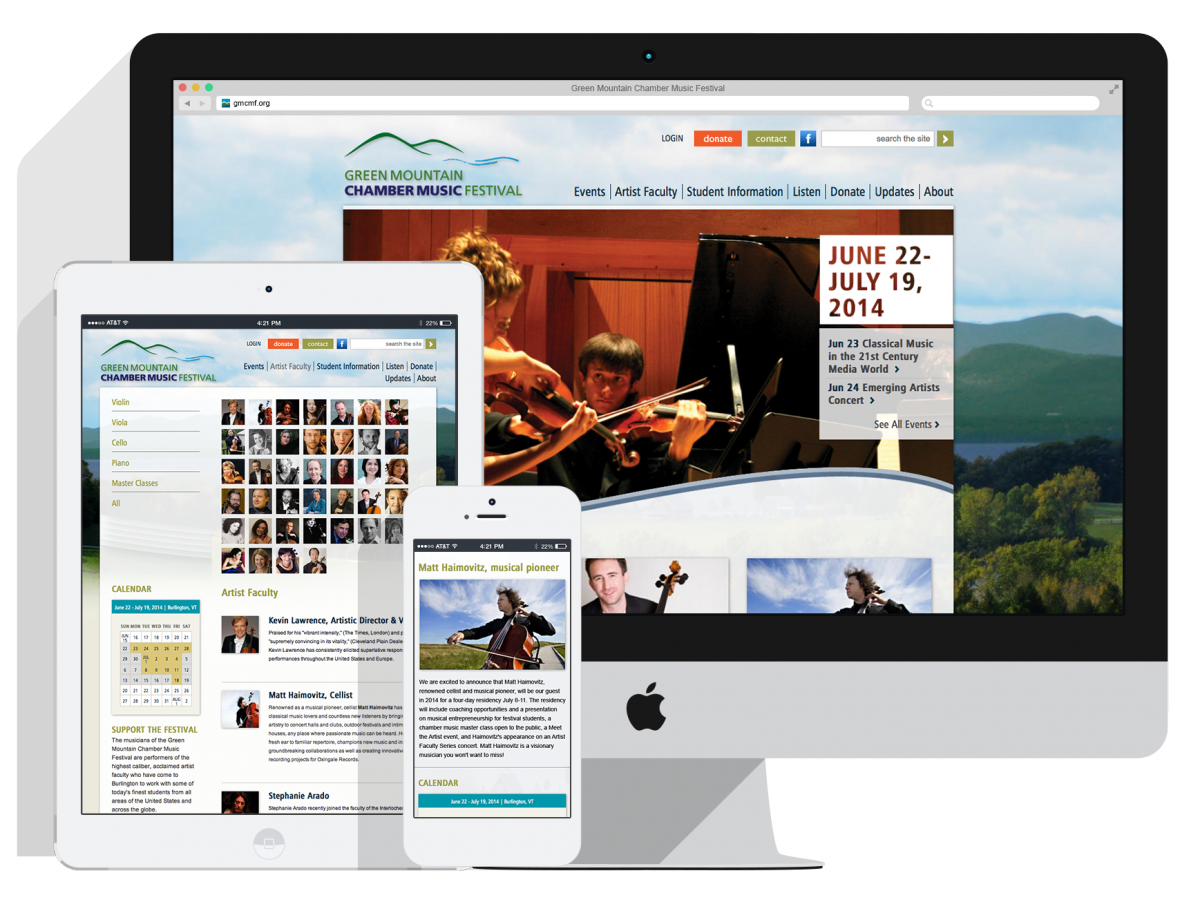 Green Mountain Chamber Music Festival brings together young string musicians from around the United States and several other countries with professional string teachers from many conservatories and universities, to work together for a month in the beautiful setting of Burlington, Vermont. 
The administrative staff of Green Mountain approached Alloy in 2012 looking for a new website that elevated the aesthetic of the festival, was easy to for prospective students to use, functioned well as a means of sharing important information with confirmed students before and during the festival, and most importantly that provides an easy-to-use application process for prospective students. 
Alloy created a responsive website drawing from the aesthetic of the festival's New England mountain setting, featuring clear, simple navigation and powerful content management tools. We connected the site to a CiviCRM installation configured to help festival management shepherd students through the application and registration process. CiviCRM allows management to collect basic student information, education and experience, along with a wealth of important logistical information. It also accepts scholarship applications and online payments. These tools help staff organize the application, acceptance, registration and attendance process through every step.
The site powers the festival's Artist Faculty concert series events, providing a way to publicize events and allowing guests to purchase tickets online. The site also allows applicants to experience the beauty produced at the festival as they listen to festival audio recordings on the site.