The Work
New and small companies coming to market understand just how difficult it can be to find cost-effective and professional office space. Office Evolution is a franchise business that provides practical business services to small and growing businesses. Services include flexible, affordable private office space and coworking spaces, conference room rentals, mailbox facilities, and virtual receptionist services. Like many websites that suffer from being outgrown over time, Office Evolution's web presence was visually outdated and had a long backlog of UX and content issues. Management of the site had also evolved to be quite painful. Alloy was brought in first to advise on conversion optimization for the web presence, and then ultimately to build out that digital strategy on a new Drupal 8 site, with a fresh visual approach.
The Challenge
Office Evolution is in a state of rapid growth, adding multiple new locations every quarter. With this continual expansion, the site needed to be built to accommodate the changing size and volume, facilitate consistency across locations, yet also allow individual franchisees to maintain the appropriate level of control over their individual web property or properties. The strategy for the Office Evolution site had to cater as much to individual franchise owners as it did to the actual business customers at each location.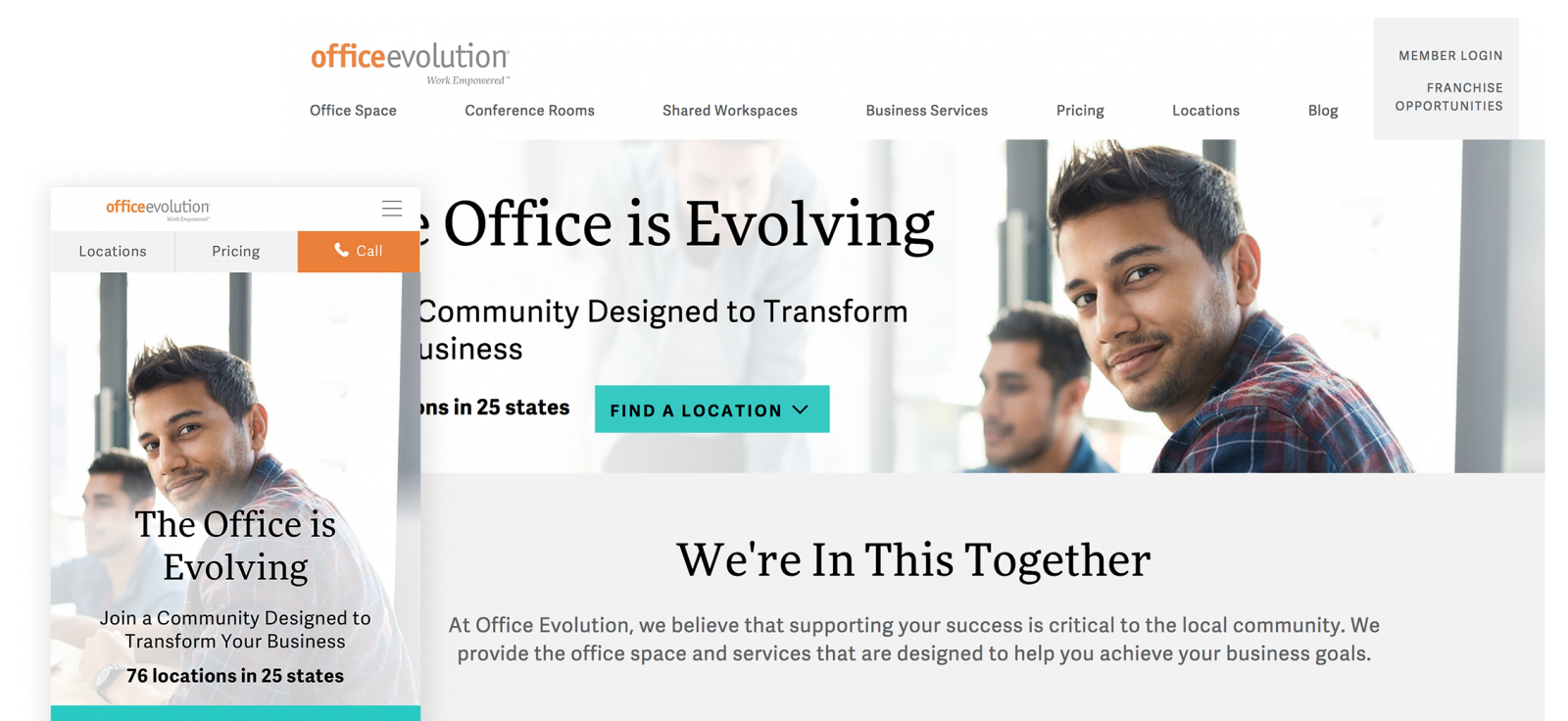 The Solution
Our approach to Office Evolution's digital overhaul is one that gave each Office Evolution location its fair share of attention, with the best thinking in local SEO and a tailored experience that would bring in a variety of new customers. Office Evolution adopted the inbound marketing philosophy and began using Hubspot software to create a measurable visitor-to-customer path. We created a personable experience for visitors local to their OE offices with well-thought-out content that shows a familiarity with the surrounding communities.
Want more traffic, leads, and sales?
Let's Work Together
Contact Us