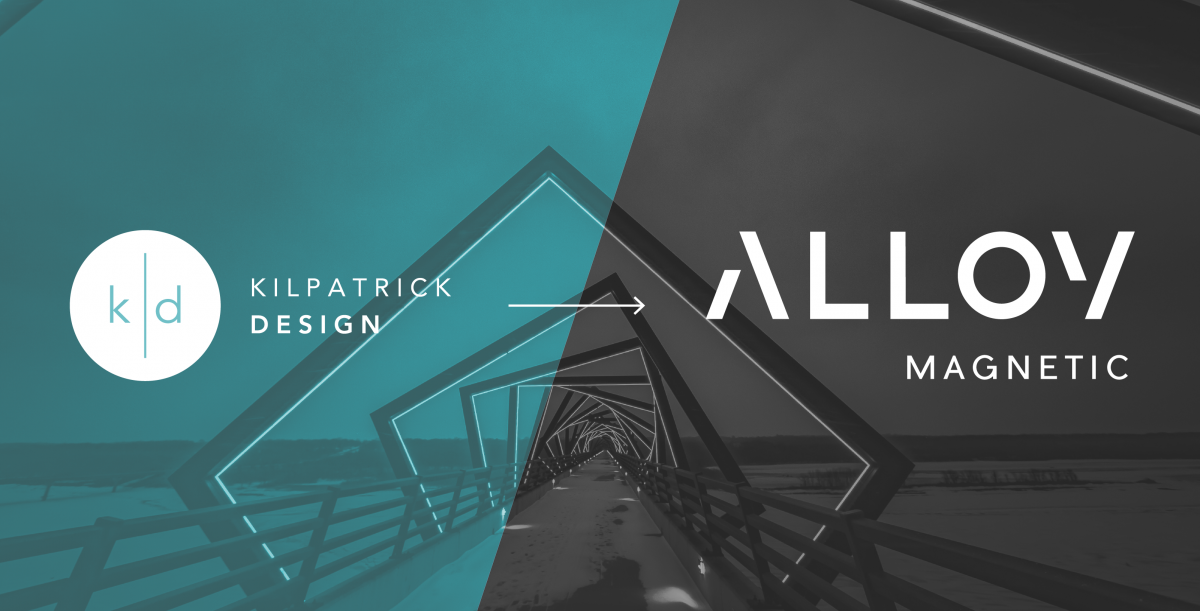 This past January we celebrated 10 years in business as Kilpatrick Design. Today we are announcing that we have changed our name to Alloy. The new brand reflects our expanded value to current and potential clients, and builds on our strong roots in design and technology.
Kilpatrick Design was founded as a web-focused design agency during a time when the web was just beginning to be included in many marketing programs. As our team and services expanded, our offering evolved to include a full spectrum of digital marketing and product design capabilities that brands need in order to compete in today's market.
How consumers and businesses are getting information has transformed wildly in the last 10 years, and digital opportunities are increasingly playing an important role in amplifying the voice of brands. At Alloy, we are experience designers — from the design of websites and collateral, to the interaction of apps and products, and the distribution of content across the web. 
Alloy will continue to be headquartered in Winston-Salem. Since mid-2015, the company has expanded to include an office in Denver, CO, and an office in Raleigh, NC. 
In celebration of our tenth year in business and our commitment to the community and the environment, Alloy will launch a new website for local pro bono client, the Piedmont Environmental Alliance, this fall. 
So why Alloy?
Through this process, we've put ourselves through the full branding treatment — diving head-first into our strengths, weaknesses, differentiators, personality traits, opportunities, and favorite beers. Out of that has emerged a concept of art + science + craft. The idea of melding together left and right brain — passion, scientific reason, beauty, and perfectionism — really hit home for us. An alloy is created by combining multiple metals, to make something better — stronger, ductile, more conductive, colorful. And every day we are combining wildly different disciplines and talents to create cohesive and productive experiences; a result that is much greater than the sum of its parts.